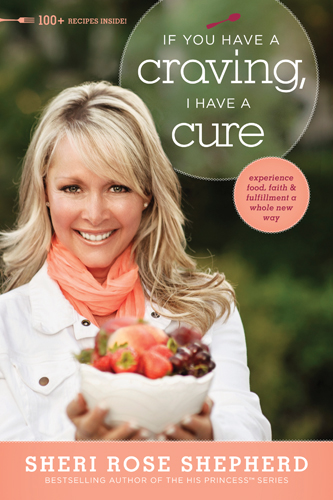 I recently had the opportunity to read
"

If You Have a Craving, I Have a Cure: Experience Food, Faith, and Fulfillment a Whole New Way" by Sheri Rose Sheph

e

rd. This book is part devotional part recipe book, which I found very interesting. She offers solutions to "cravings" that most people

e

ncounter, such as salty, sweet, or simply som

ething different.
I found the recipes really interesting, and can't wait to try some of them out. They contained healthy ingredients that most people already have around their homes. I also loved the devotional

s

as

they were

short and sweet, which made them easy for

a busy mom like me to read.
I received this product for the purpose of review. The opinions are m

y own.